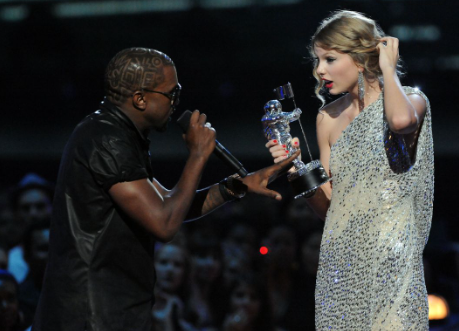 Kanye West is rumored to be dropping a new album. However, with the artist's unreliable reputation for dropping albums late or not dropping them at all, can we believe the rumors surfacing on the internet? After the fake leaks of Man Across the Sea that was supposed to drop back in May of 2023, it turned out to be an internet hoax with no evidence to back it up. Kanye fans are still optimistic even after all these delayed/canceled albums. 
 West recently popped up on social media after secluding himself in Japan as he has done many times, only this time with his new wife, Bianca Censori. After many thought he would drop his retirement song "Never See Me Again" and stay in Japan forever, he burst back onto the scene and performed with Travis Scott for his utopia tour at Circus Maximus in Rome. They performed "Praise God" and "Can't Tell Me Nothing", two of the artists' most popular songs. The crowd was so excited to see Kanye that they jumped up and down so hard it simulated an earthquake of 1.3 magnitude. The vibrations created by the crowd were so significant that they caused structural damage to Circus Maximus, causing the Prime Minister of Italy to forbid any more performances there.
Here's what we know about the rumored album: it was supposedly named Change, but it was switched to Yesuke, which refers to when a slave named Yasuke escaped from colonial America (reason unknown) and ended up in Japan. He became a samurai after training in the Japanese arts. Changing the name to Yesuke highlights Kanye's name, his struggles as an African American, and how he overcame them to become one of the best artists/rappers ever. 
 Allegedly, the album rollout is supposed to begin sometime in October. Still, knowing Kanye, there might not even be a rollout. Two anonymous sources from NBC News who have been very reliable regarding music leaks, especially Ye's, have reported that he is working on an album. Many of his fellow producers and artists he has collaborated with have also been spotted in Japan and Italy, where the album is allegedly being made.
Furthermore, artists and producers who commonly work with Kanye on his music have posted a ninja emoji on their Instagram stories; we can only assume this refers to the album. He has also been seen in Ireland at a music festival showing Steve Lacey some new/unreleased music. This would be the first time Kanye has collaborated with Steve Lacey, and many are excited to see these two put their exceptional producing skills to work. 
Possibly the most significant leak, Kanye played a new song at his wife Bianca's fashion show. In this song, he talked about how he would "fight corporations one on one." In this song, he tells us he will not back down as the media tries to demonize him and his family. An almost as big announcement has been made: Kanye West now has two features with Fivio Foreign. Many fans are disappointed with these features because the mixing and producing were subpar on these songs, but that is not the artist's fault since he had nothing to do with the mixing or producing. Many are happy with the clever lyrics he gave on "Concussion," but they couldn't get over the poor quality of the song, which, once again, is no fault of Ye's. There is also a supposed feature on "First day out" by Rundown Spaz. Many argue that this is not the actual Kanye but an AI; the reason for this being that in this song, Kanye abandons some of his Christian ideals and says things like "You can't stop a f*cking God" and "Yeah, I told you I was a God." However, he also drops some Christian lyrics like "Foot on the devil's kneck for the Lord" and "Tell the Devil get beneath me." 
This is all the information available about Kanye's rumored album, Yesuke. With all these supposed "leaks," can fans be expected to believe all of them? With Kanye's notoriety for releasing music, fans are left wondering.