The potential for a boys lacrosse season at LBHS gains momentum
On Friday, Sept. 2, athletic director Dr. Denise Selbe sent out an email with the opportunity for any Laguna Beach High School boys to fill out a survey expressing interest in joining a potential boys lacrosse team. LBHS' girls lacrosse team launched in 2021, and now the boys have the opportunity, as well.
"Boys and girls lacrosse were both funded by the school district at the same time. I actually was the one who proposed the addition of both teams to the school board and secured funding with the help of school board member Peggy Wolff and the former athletic director, Lance Neal," said LBHS lacrosse coach Steve Roop.
Historically, in Southern California, lacrosse has not been widely-known in Laguna Beach. Although we don't know when boys lacrosse will be fully confirmed at the school, it is something to expect this school year. 
New boys lacrosse coach Chris Iltis came to LBHS on Oct. 28 during lunch in order to inform any interested boys about the upcoming lacrosse season. While 30 students had expressed interest, 17 attended this meeting. Iltis has much experience and background in lacrosse, and he is encouraging recruits. He previously played lacrosse at U Maryland, and his eighth-grade son has been playing since second grade. 
"[This sport will succeed in Laguna if] talented athletes from football, basketball, wrestling and soccer give lacrosse a try and embrace the sport," said Roop.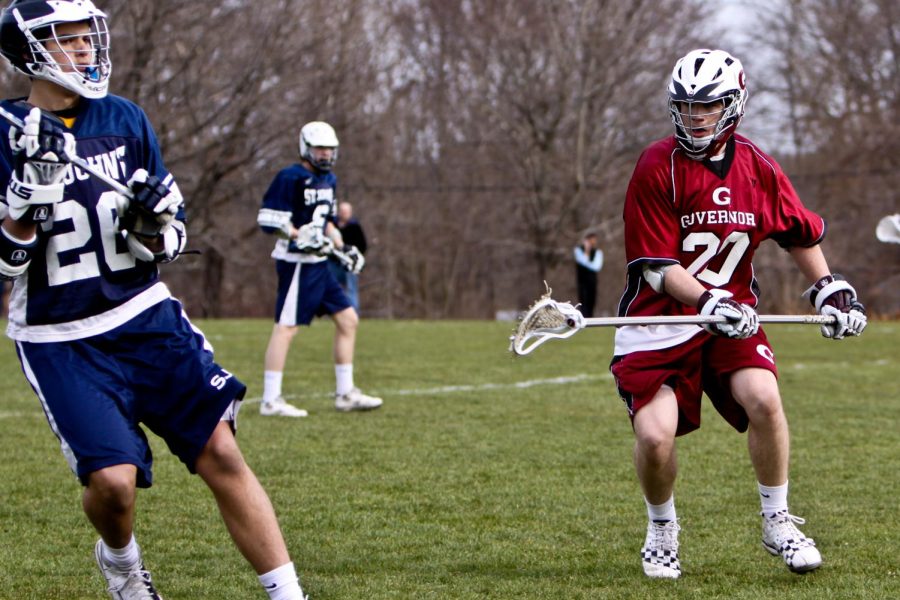 Practices will be after school at Thurston Middle School. The boys lacrosse team will start out playing JV – Iltis hopes more people will join as LBHS' girls lacrosse started with 18 students and is now anticipating 35. Boys lacrosse at LBHS is a no-cut sport, unless an athlete is not fulfilling his commitment to show up to required practice and game times.
No prior experience is needed for this sport. Although people with an athletic background may find lacrosse easier to learn, any student is capable of jumping into something new, enjoying it and improving at every practice.
For those unfamiliar with the sport, boys lacrosse differs from girls lacrosse in many ways.
"[Although both girls and boys lacrosse are] fast, physical and fun, they are very different from one another," said Roop. "Without any fear of getting body-checked, women can play fast and run at top speed, which is exciting to watch. Although it doesn't happen often, high school boys can be legally body-checked and knocked off their feet, so there are times when they have to play slower than [the girls]."
Additionally, boys have very long sticks (the objects lacrosse players use to retrieve the ball during the game) as well as a deeper net pocket for the ball. This deeper net helps to maintain the ball in its place, yet the length of the stick can be difficult to maneuver. Girls also play with two additional players on the field and wear much less equipment than the boys.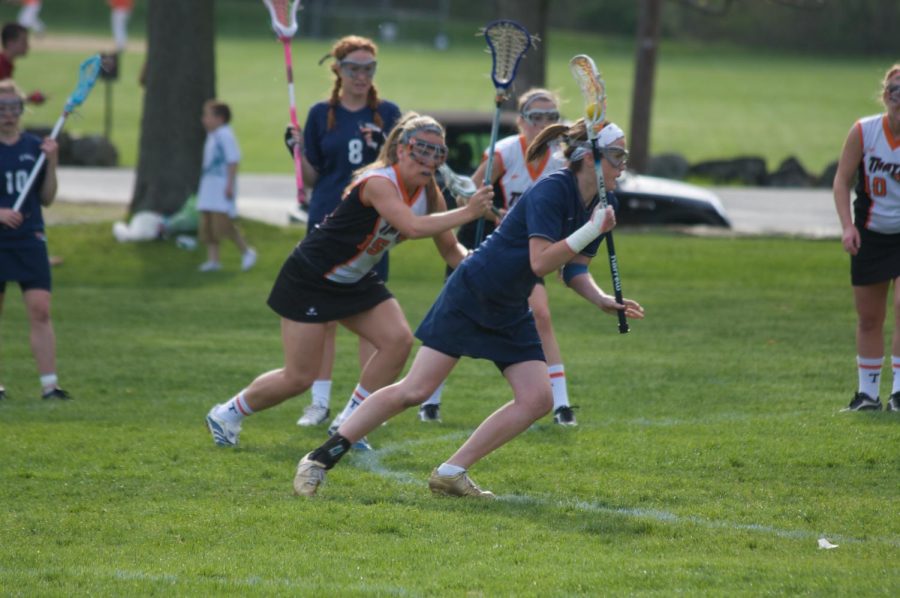 If you are new to lacrosse, there is still much more you don't know about it – be sure to come to any of our games to support and learn more. We also strongly encourage you to try out for the team if it interests you!
"[If the sport] catches on in Laguna and boys start playing club lacrosse in elementary and middle school so they arrive to Laguna with playing experience," according to Roop, the sport can have a bright future in Laguna.