"The Last Dance" Review: Michael Jordan and the 1997-98 Chicago Bulls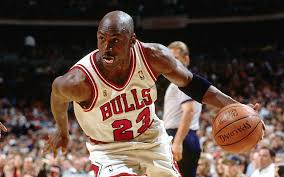 On April 19th, ESPN aired the first two episodes of  "The Last Dance" a 10 part docu-series. The series provides fans some much needed content during a sports entertainment drought caused by the Covid 19 pandemic.
 Coming off Chicago's fifth championship, Bulls General Manager, Jerry Krause, was ready to inexplicably pull the plug. He told legendary coach Phil Jackson, he had only one more year with this squad. Accordingly, Jackson called the season "The Last Dance". 
 Although the focus is on the last year of the 1990's Bulls dynasty and the extensive behind the scenes action the organization allowed at the time, Michael Jordan's journey as an NBA star runs parallel to the season. The producers use a graphic timeline to bounce between the 1997-98 season and the years leading up to it to create a more enhanced historical context. Additionally, the series does a good job of highlighting each player's story, generating a greater comprehension of the team for fans with varying degrees of familiarity with basketball history. 
This series gives viewers access to Jordan like never before. Jordan, who has mostly stayed out of the public eye, sincerely expresses his thoughts and emotions about his final year. There is speculation about why a billionaire would suddenly reenter the media's focus with 8 hours of interview footage. It may all come down to legacy. 
Jordan's case for "greatest of all time"  is made to the generation born watching Lebron James dominate the league. Jordan may not partake in the debate between himself and Lebron as the greatest basketball ever, but he certainly hears it. Jordan agreed to release the footage from his final year right after Lebron won his third championship in historic fashion against the Golden State Warriors. 
For those who weren't able to watch Jordan live, this documentary offers insight about his greatness. It is impossible to encapsulate the legend into one or even 10 episodes of a show; however, this documentary gives viewers a glimpse. 
The series doesn't solely promote Jordan, in fact, it makes it clear that Jordan was not unbeatable alone. It emphasizes the additions that were made around him to foster a team that, in many aspects, was very close to invincible.  
The team that served as a catalyst for the transition of the old NBA to the modern NBA should be appreciated by young and old fans of the sport. By watching "The Last Dance", viewers gain a more complete understanding of the greatness of Michael Jordan and his Chicago Bulls. 
With just two episodes released, sports fans have a plethora of content to look forward to. This upcoming Sunday the story behind the mean rivalry between the "Bad Boy" Detroit Pistons and the Chicago Bulls is set to air.