Band competes in San Francisco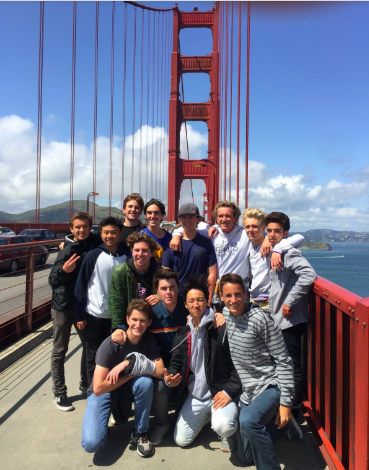 On April 26, the LBHS Wind Ensemble, comprised of upperclassmen, and the Symphonic band, made up of underclassmen, traveled by bus to San Francisco to compete against over 30 schools in the in the "Music in the Park" competition.
"This was my first festival performance to San Francisco, and I enjoyed learning new music and building on my music skills every day. I was a little nervous for the performance, but I believe we reached our capabilities and focused on what we learned," said freshman Jordan Sitea.
All of their hard work did pay off. The Wind Ensemble earned a "Superior" rating, which is the highest possible rating, and the Symphony Band earned an "Excellent" rating. This was the first time the Symphonic Band had competed at a festival.
Performing at a festival is unique compared to other venues because there are judges who evaluate the bands during the performances. The judges also have the music, so they know exactly what everyone is supposed to be playing.
"This was my first time performing in San Francisco with the band, and I think that the music pieces were good choices for our grade level and fun," said sophomore Catherine Keyser.
In addition to the competition, the band was able to witness the San Francisco Symphony, a world class symphony, perform in a sold-out venue.
"What was really cool about watching the Symphony performance in San Francisco was that it was many of our students' first professional symphony experience," said band teacher Jeremy Chung. "The performance was amazing and inspiring for all of us."
In addition to the music, the group was able to visit Chinatown, Alcatraz and The Golden Gate Bridge.
" I enjoyed the opportunity to be around my fellow schoolmates, especially in a great environment like San Francisco," said senior Nils Wilson.