In Remembrance of Coach Sears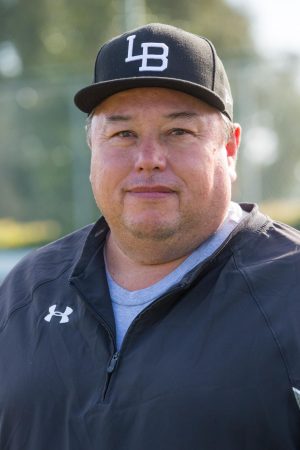 On January 16, 2022, baseball coach and instructional aid, Jeff Sears, passed away from undisclosed causes. Sears coached baseball at LBHS from 2007 to 2011 and came back in 2017 as head coach. In addition to his coaching experience at LBHS, he coached at Servite from 2012 to 2014. He was heading into his tenth year coaching here, with a 143-95 career record, putting him as the program's leader in wins. Sears led the Breakers to 3 of their 10 league titles wins.
In honor of Coach Sears, on Saturday, January 22, the baseball home game was dedicated to him and his family. His mom, two sisters, and brother-in-law attended, and they had people speak about him and his impact on their lives. He was loved by students and staff members, and he touched everyone with his gifts of teaching as well. He started as an Instructional Aide in 2016 and has been here ever since. He loved all his students and encouraged them to be their best selves.
---
"He made the Laguna Beach High School baseball field into a Field of Dreams. People will wander down to the field and always think of him. I will always treasure our time together on the golf course, on the baseball field, and especially at lunch in my classroom where we would just talk about everything and nothing. Coach Sears will forever remain my colleague, my mentor, and most importantly my friend." (Mr. Hendrickson)
---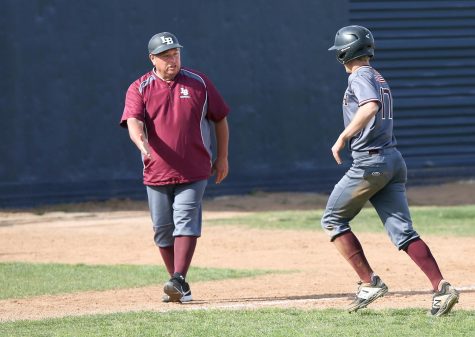 "Coach Sears was not only a well-regarded baseball coach but an academic coach to many students at the High School site. He impacted the lives of hundreds of students, helping them reach their academic goals. He pushed his students as he knew what they could do and always worked hard to build a relationship with each of his kids. He took the time to know his kids and used his skills as a coach to mentor and support his students on academic tasks." (Irene White)
---
"Being coached by Coach Sears was truly an unforgettable experience. He always had confidence in every one of his players and always tried to make sure we got better each day whether on the field as a player or off the field, making us better people/men. He always had a way to make someone laugh, normally via a story. He was always very hopeful, whether down by one or down by ten he never gave up on us." (Nicholas Bonn)
---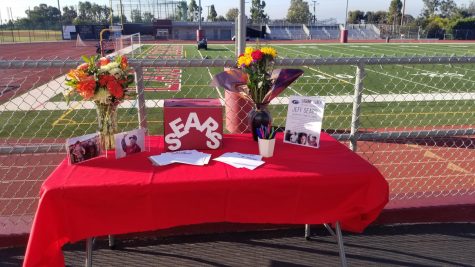 "It's truly an honor to be connected to a man like Coach Sears. He has made such a huge impact on the Laguna Beach community and the baseball community. I was so blessed to be able to work with him every day for the past few years. He helped me become a better teacher and person. I will always value the years I got to work with him and never forget how his big personality impacted so many people." (Jake Rusinkovich)
---
"One of the things that stood out to me about Coach Sears was how effortlessly he could talk about his players, both past and present. They were important to him while they were here, but they continued to be important to him after they graduated." (Denise Selbe)
---
"I never coached with him but I was an IA with him, it was nice, he cared about kids and wanted to help kids. He impacted my life through my kids' lives, my kids played baseball for him, just treating people and your athletes right, and insisting that they work hard." (Lance Stewart)
---