College Unplugged 2022
The 2022 Senior and Junior classes have had one thing on their minds recently: the college admission process. As application deadlines begin to close, stress levels are on the rise for aspiring college students whose hopes and dreams are riding on the chance of getting accepted into their respective dream schools. This can prove to be a very difficult process to navigate for inexperienced students which results in the development of anxiety and stress within students who may be afraid of the unknown.
Enter College Unplugged, a panel of LBHS alumni brought in by College and Career specialist Lynn Gregory to help relieve stress for students who have been struggling throughout their application process. Throughout College Unplugged, Juniors and Seniors were able to ask questions to the former Breakers and get insight from students at the next level of academics. When asked about the goal of College Unplugged, Mrs. Gregory, and panelist Jordan Burton explain that the main goal was to cater to the undecided students.
"The goal of College Unplugged is to shed light on the reality of everyday life in college and what it takes to get there and how to lead a successful full life through the twists and turns that are sure to come," said Gregory.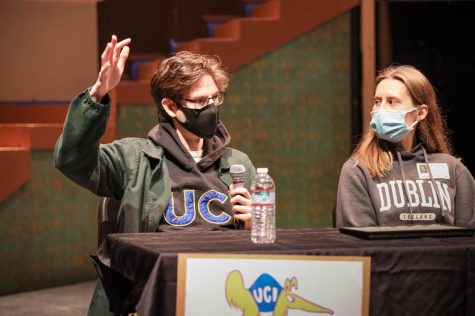 "I believe the College Unplugged panel is important for the current students of LBHS to feel that they are not alone in the college decision process, given the panel has been in their shoes," said panelist Jordan Burton.
As a student, it's important to make sure you're doing what's best for you and your future, and that includes picking the best school for you to attend after high school. One of the best opportunities College Unplugged offers is the ability to see the different paths students can take while attending college. Whether you're someone who attends community college for a few years, or someone who receives a full ride scholarship to an Ivy League school, there is a different path for everybody. 
"We hope that Junior and Senior students will realize that there are many choices and different pathways that will lead to the ultimate goal of continuing their education after leaving high school. Since each student has individual dreams and desires, what they are looking for in post-secondary education will ultimately be unique," said Gregory.
With College Unplugged in the rearview mirror, it's time for the LBHS Juniors and Seniors to look to the future and decide what they want to do going forward with their college education. It's important to know what to do and how to best approach the situation. If any student is unsure on where to go to seek guidance in their college decision making process, there are many resources that LBHS offers to it's students. When asked where the best place for students to get college help was, Mrs. Gregory's answer was simple.
"The College and Career Center!" said Gregory, "We offer one-on-one appointments with students to assist them with tailoring their college list. Once students have applied and have been accepted, we lead students through a thoughtful decision process to help them ascertain their best college fit based on plans. programs, location, and financial fit."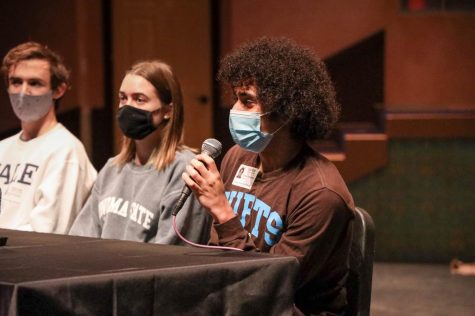 The LBHS community is grateful to have had such a diverse group of students come speak about their experiences at College Unplugged.  The variety of schools they represented proves the fact that there is no singular path to a happy future.  The panel members were as follows: Cat Jacobs, from the University of Wisconsin-Madison; Luca Elghanayan, from the University of California, Berkeley; Mia Pitz, from the University College Dublin; Jordan Burton, from Irvine Valley College to Sonoma State University; Ryan Robinson, from the University of California, Irvine; Nathan Solomon, from Tufts University; and Ryan Smithers, from Yale University.
"I hope College Unplugged shows students that regardless of your situation, there are many paths to reach what you define as success," said Smithers.