Festival of Arts excites artists and community members alike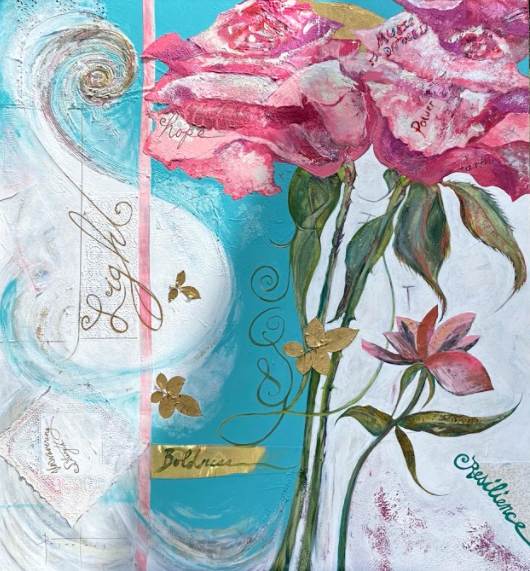 With over 500 artists' work and over 200 musical performances, the Festival of Arts contributes a breathtaking show and creative environment. It is located in the canyon of Laguna Beach, and plays the role of one of the nation's most deeply prestigious juried visual arts presentations. The Festival of Arts is recognized for the supply of artistic inspiration, local band concerts, and a welcoming outdoor setting perfect for lounging and dining.
Visitors and locals in Laguna have gathered at the Festival of Arts ever since it opened 85 years ago. However, the Festival of Arts is not only for those who have the afternoon off. It is for artists and creators of all ages to show off their works and to possibly sell something. It provides the opportunity to be discovered by those around the county and beyond.
Deborah Paswaters, a local sculptor and painter, displayed her work at the Festival of Arts. She expresses the significance of occasions such as the Festival of Arts, which act as the underlying principle for recognition and growth.
"It is such a wonderful place for unknown artists who want to grow [and] be recognized," said Paswaters.
Paswater's career extends to displaying her works in galleries across the world. Offers from global museums and galleries gradually increased, thanks to her work being noticed at the Festival of the Arts. One of Paswater's paintings, influenced by breast cancer and cancer survivors, was presented at an international exhibition in Italy. Paswaters went through an intricate process to perfect this piece. 
"[I used] the handwritten words of the cancer survivors, then collaged them into the painting. [I] created [it] from observing the real live roses budding, blooming, and then losing their leaves," said Paswaters.
For those with interests outside the visual arts, the Festival of Arts is also a getaway that offers special events, local band performances, talk shows hosted by the city's citizens, award-winning artworks, and dining tables. People can also visit with friends and family to watch live glass-blowing, sculpting, rock carving, and wood chipping. 
"The place is awesome. The name for the Festival of Arts may disinterest those who do not enjoy looking at art, but it is actually a place that has such a wide variety of things; it is almost impossible not to find something enjoyable to do there," said Paswaters.
With various art exhibitions, music concerts, and special events, the Festival of Arts offers endless possibilities for local artists and an unforgettable experience for visitors.