LBHS Theatre unveils murder mystery, Clue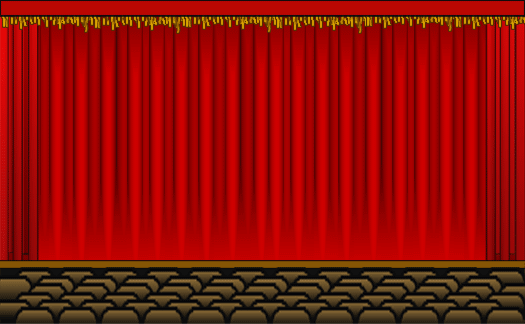 LBHS Theatre has finally released this year's play, Clue. Based on the 1985 film Clue, which was based on the original Hasbro, Inc. murder mystery board game, this play is a delightful comedy farce filled with shocking twists and turns. The play takes place in Boddy Manor, a mysterious mansion, on a dark and stormy night. The audience watches the guests arrive, but Mr. Green, Miss Scarlet, Mrs. Peacock, Professor Plum, Colonel Mustard and Ms. White do not seem to understand why they are attending this mysterious dinner party until the night is interrupted by a mysterious murder. The narrator reveals multiple suspects and potential murder weapons and reveals new murders throughout the play.
"I have loved the iconic movie version of Clue for many years, and I grew up playing the original board game. Farce and madcap comedy are near and dear to my heart, and breathing life into this particular story despite the current pandemic circumstances was a fantastic opportunity. And as an alumnus of LBHS and the Park Avenue Players, I treasure visiting home and working in my old theater again (even though the visit and theater were both virtual, this time around)!" said Co-Director Micheal Irish.
Since the start of the play until after the cast was set, obstacles appeared at every turn for the production. Working out how to perform the vital death scenes proved difficult. These scenes called for special attention to camera angles, costume pieces and murder weapon props and their duplicates. There was also the timing of passing prop duplicates (this is when a prop has identical replicas for each of the members who need one such as a coat to be passed off, a rifle for multiple people to use or even a dummy's head and how these props will be "passed" from screen to screen) which would require helpers for each actor and perfect synchronization; this could take as many as fifteen takes at times. 
"There were definitely technical hurdles along the way such as cameras freezing and microphones going out — but that was to be expected. In my opinion, some of the most difficult hurdles were having to almost re-learn how we approach theatre and character connection. We had to find ways to be innovative in order to preserve the true essence of live theatre. Creating staging/blocking, off-screen exits and entrances, and passing props from 'screen to screen' were all part of the pursuit of making it look and feel like the characters were truly interacting with each other. Although adapting a play to be performed on Zoom had many challenges, the process was ultimately exciting and rewarding!" said LBHS Theater Program Director Celena Marie DelPizzo-Howell.
Additionally, each student had to find a place in their home that had a plain background, good lighting, and a good place to film themselves over zoom. Throughout the production, the entire cast and crew worked hard to solve technical issues and achieve the best virtual show possible.
"It's just a really cool thing to come out of the other side on and be able to look back and be like, wow, I did that and I'm proud of it. It was really cool," said senior Harley Firouz, who played Mrs. White.
After so many months of these students staying home and not being able to do what they love to do, they put on an amazing show full of humor, suspense and phenomenal acting. 
"I needed acting in my life because it makes me feel better, and I think that's super important to have in your life. To be able to do something that always makes you feel better no matter what emotion you were feeling, I think that's super powerful," said junior Cassidy Morgan, otherwise known as Mrs. Peacock.
Drama Community Reviews:
"I wasn't sure how the artistic team was going to pull off a production via Zoom, but the narration of stage direction and use of props and body doubles, combined with stellar acting from the cast really brought the show to life in a fresh way that fit the style of the show perfectly," said Children's Program Director at No Square and Drama Teacher at San Clemente High School,  Ella Wyatt. 
"The cast and creative team handled the uniquely challenging task of presenting a production over Zoom with aplomb. I know a great deal of hard work and dedication went into the process, and it paid off with a compelling final product.  The LBHS production of Clue stands as proof that theatre can, in fact, be successfully presented in a virtual format," said Thurston Drama Teacher, Alexis Karol.
"Clue featured focused and compelling performances and was elegantly produced by Laguna Beach High School Drama," said Laguna Playhouse Youth Theater Director Dylan Russel.
Leave a Comment