Students give back to community during quarantine
Three of our high schoolers, Myha Pinto, Michael Pinto, and Jackson Golden, have been using their time off to help the community by making masks. Here is a question and answer with club leader Myha Pinto. 
Q: Why did you want to start this club?
A: At first, we started this club to help out neighbors and friends, but it quickly evolved into something we could do to help the community. We realized that this is a hard time for everyone, and we wanted to find a way to help out and give back, so this is what we decided to do. 
Q: What is the purpose of the club?
A: The purpose of the club is to try and help keep the community safe and protected by not spreading germs by using facemasks. It is also to help give back in these trying times.
Q: How many people are involved? Is it just you, Michael, and Jackson?
A: It is a school club, so we would have more people involved if we could, but as of right now, it is only Michael, Jackson, and me so far because of social distancing rules.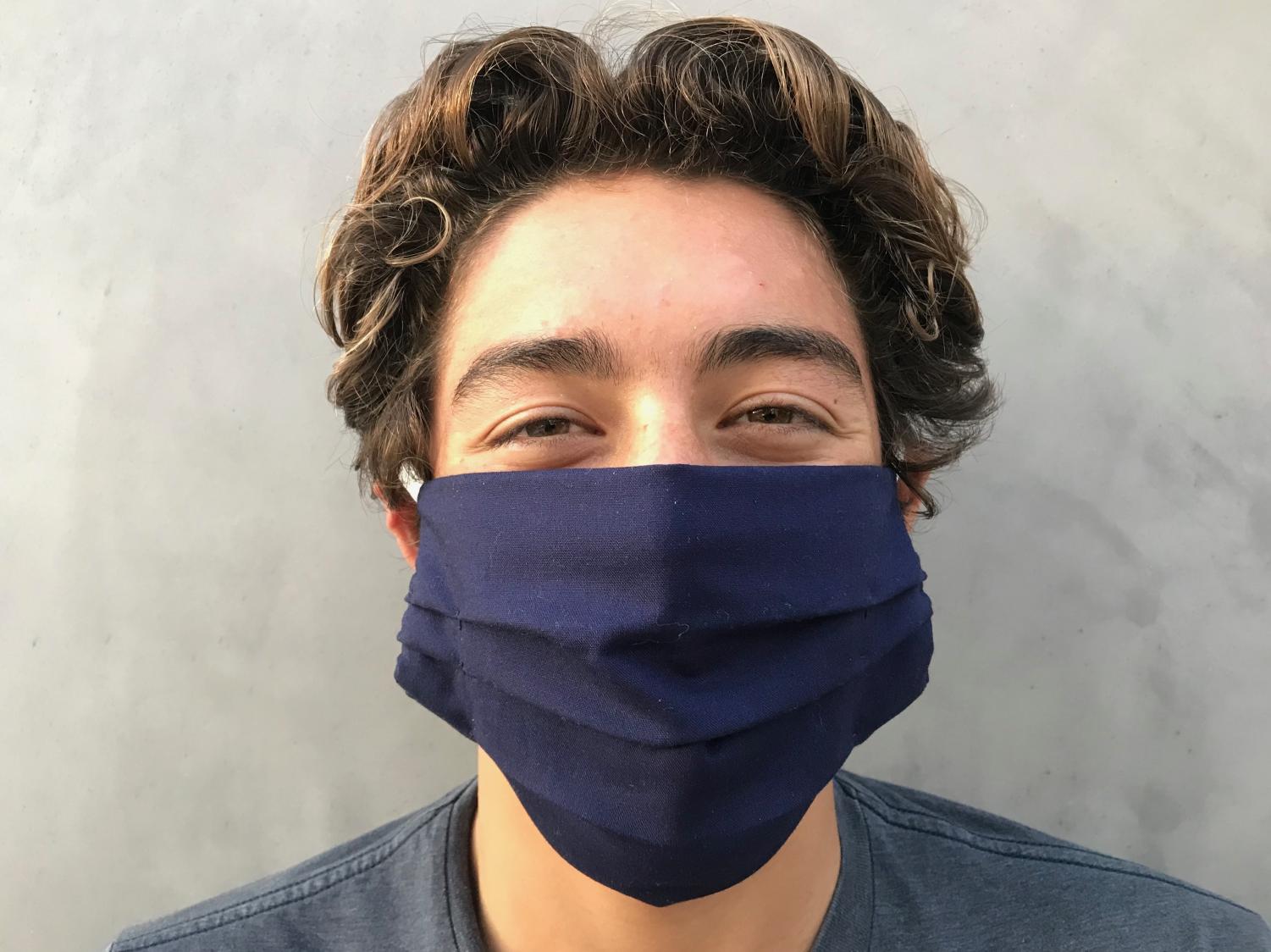 Q: How long have you been sewing? When did you learn? 
A: We all learned how to sew in sixth grade in Ms. Tejchman's class, but we had to relearn some of it because it has been a couple of years since any of us had sewn.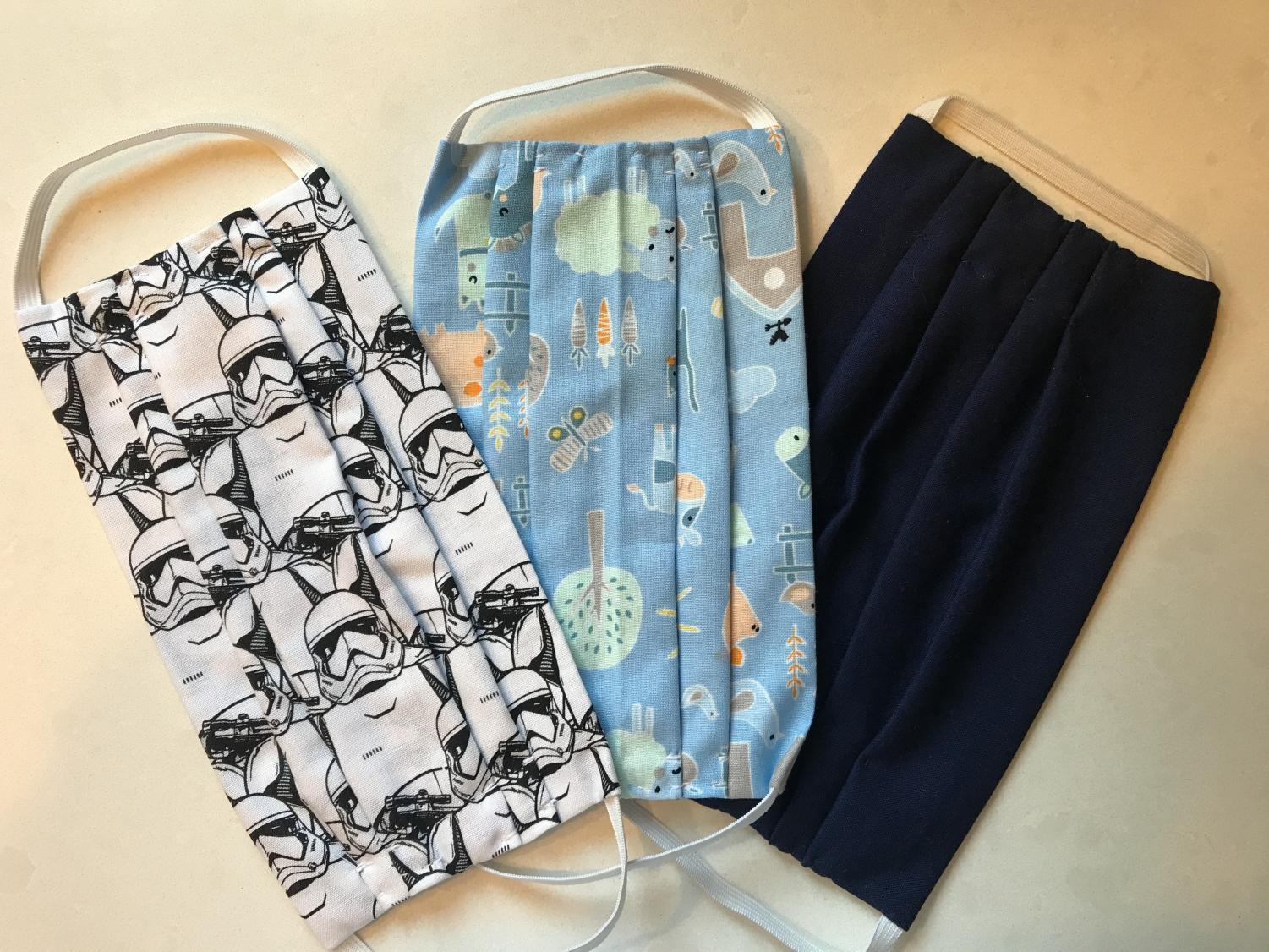 Q: How do you make the masks?
A: We make the masks using 100% cotton fabric. There are two elastics on either side so you can secure the mask by hooking them around your ears. There is also a pocket in the inside of the masks if a person wished to insert a filter for extra protection. We use sewing machines for the assembly of the masks then hand stitch the pleats on the masks for extra reinforcement to make sure that they can be reused and washed. 
Q: How many masks have you donated, how many do you think you'll end up making?
A: So far, we have donated over 250 masks, and we plan on donating many more until this is over. However, we plan on continuing this club even after the virus has been controlled. Instead, we would sew other things for the community or potentially help with food drives, but we haven't planned this out fully yet.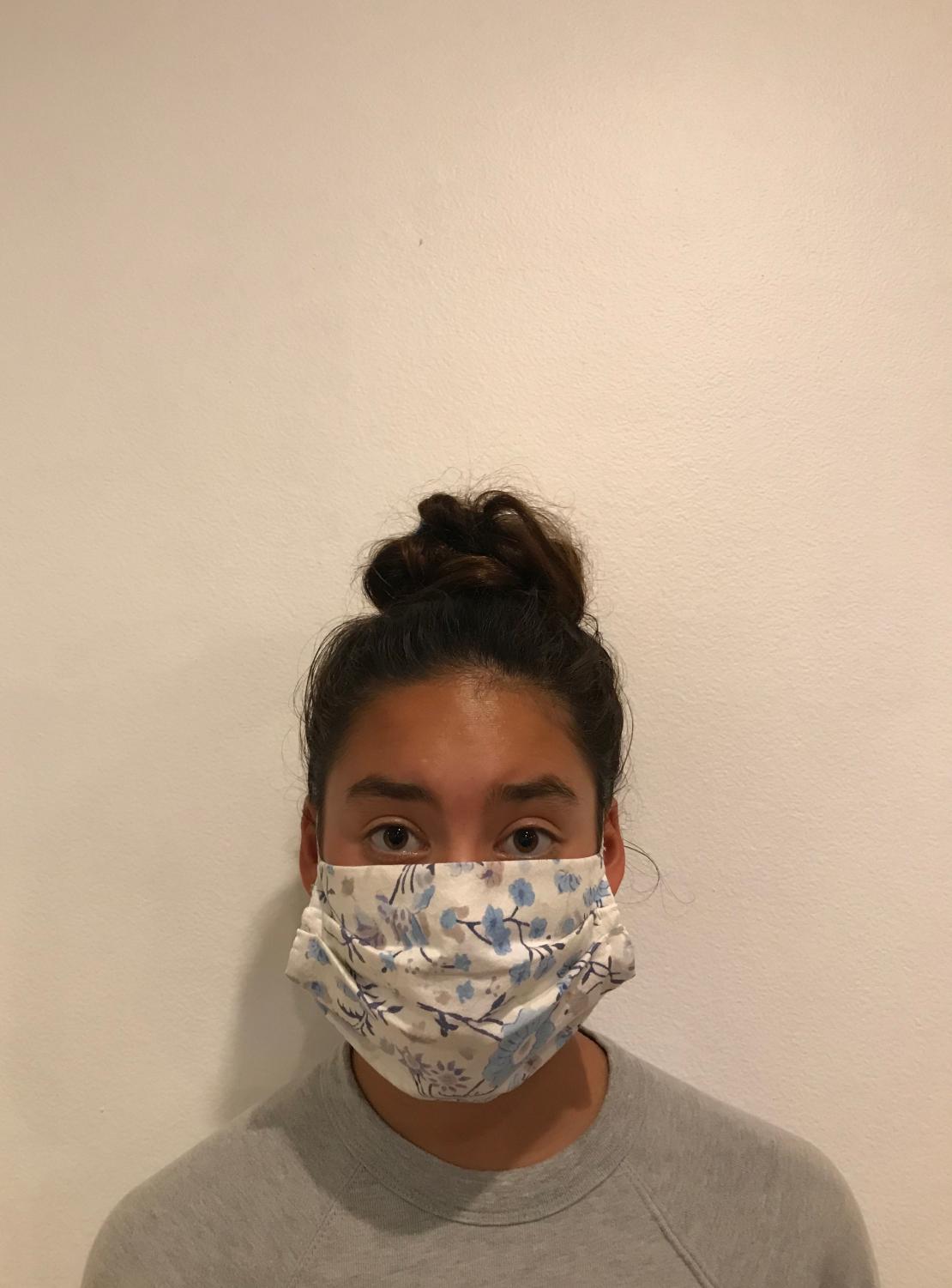 Q: Where do you donate them? 
A: We have donated to the Royal Hawaiian restaurant, food pantry, city of Laguna Beach police and fire department, Nirvana Grill, Ralphs, City of Laguna Beach sanitation department, and Dr. Miller. 
Q: How can others help you?
A: Because of social distancing, we don't know yet if we can have help with sewing, but it is always helpful when people donate to our gofundme page because we use the money to buy fabric, thread, and elastic. Furthermore, people can also donate any 100% cotton fabric.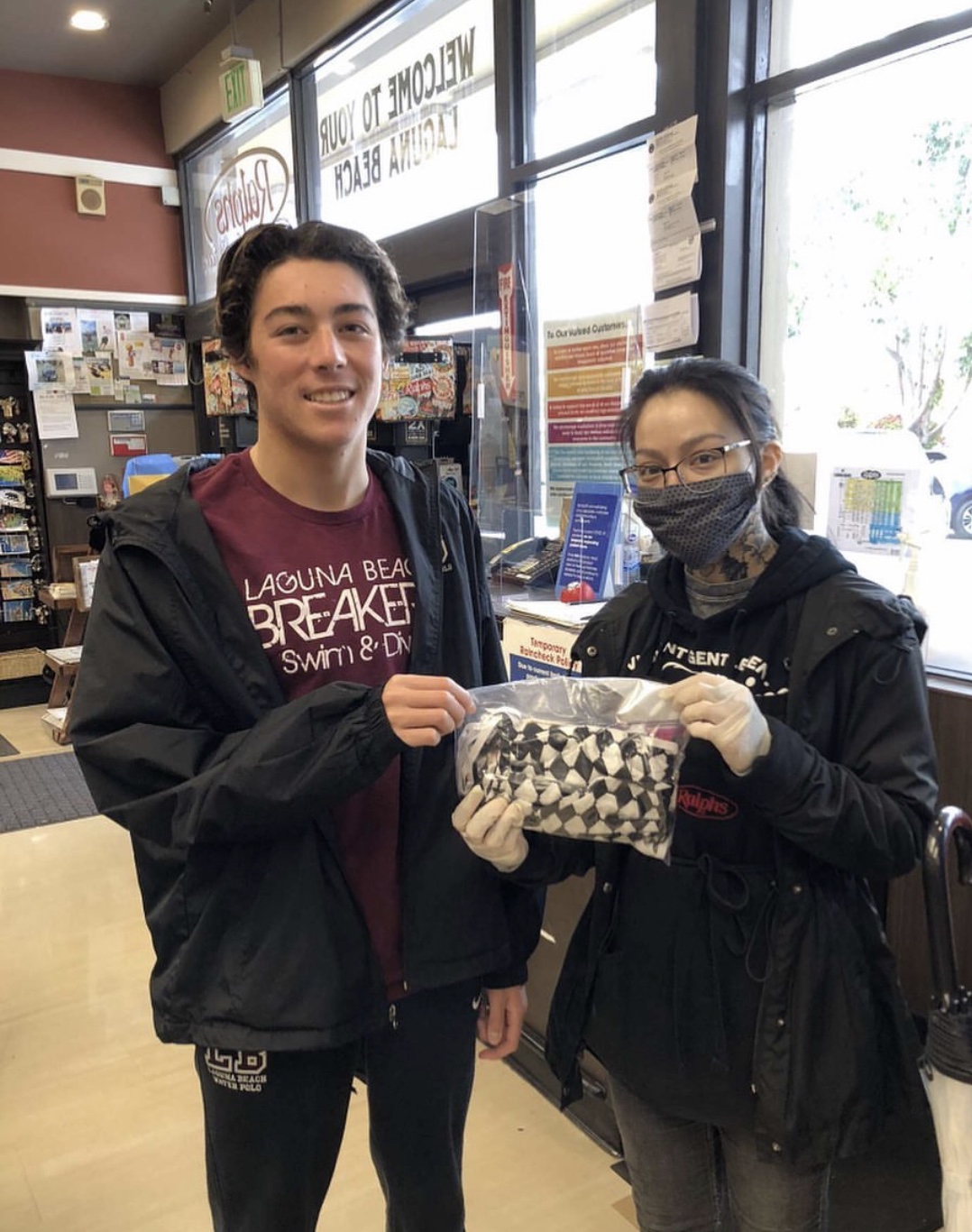 Q: What effect do you hope that this club has on the community?
A: We hope that this helps the community stay safe and well during this time.
If you want to help, please donate to the gofundme page https://www.gofundme.com/f/sewing-for-socal or visit their website at sewingforsocal.godaddysites.com.