Girls volleyball pushes for CIF success
Coming off a fantastic run in CIF last season, the LBHS girls volleyball team looks to continue their success in the 2019 season. Their deep CIF run ended when they met Village Christian in the CIF Southern Section semifinals. That loss has served as motivation for this year's team as they look to make another run for the CIF title.
"We've been fueled too much from that experience!  We have to remember that we need to continue to keep getting better, be patient with our progress and peak at the right time this season," said head coach Shawn Patchell.
As the Breakers prepare to play 38 games before entering CIF, they are mindful of the stress they put on their bodies over the course of the season.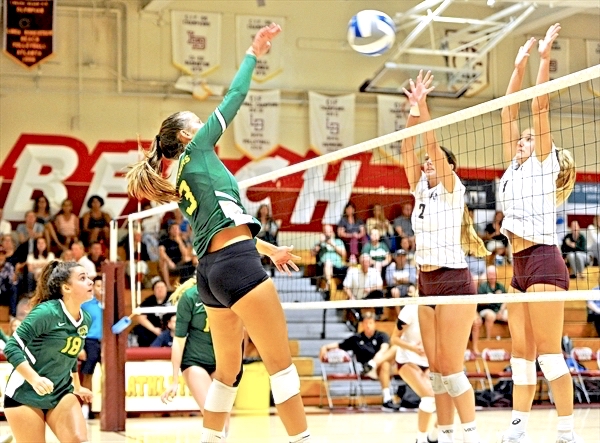 "I think our biggest challenge for the remainder of the season will be keeping everyone healthy, as one of our goals is to make it as far as possible in CIF," said senior Piper Naess.
As the team continues to grow, it builds upon the chemistry and leadership provided by the team's six seniors: Kendall Fraser, Cambria Hall, Hallie Carballo, Soren Patchell, and Piper Naess.
"Having a large group of experienced seniors on the varsity team this year has provided the underclassmen with leadership on and off the court. The seniors constantly remind the team of our goals for this season and how we will achieve them together," said Naess.
Going up against highly competitive and successful schools like Foothill and Corona del Mar will challenge the Breakers to be at the top of their game.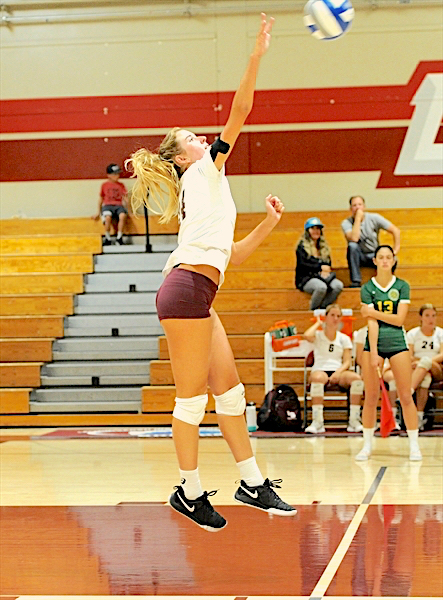 "It takes continued work to keep improving throughout the season. We want to peak in October and play at the highest level in November," said coach Patchell. "Our goal is to win our tough Sunset League and win CIF. We were finalists last year, so we know what it takes."