Legends of Laguna: Famous faces you may not know
Skipper Carillo
Tolly "Skipper" Carrillo is one of the most well known figures in Laguna. A true embodiment of a Laguna Legend, Skipper has lived in Laguna since 1953 and volunteered at LBHS for more than 30 years, eventually becoming the namesake of the LBHS baseball field. Some of Skipper's greatest achievements are competing in the Special Olympics, starting the Skipper Carrillo Foundation and having his own life-sized sculpture.
Tolly's Mom was the one responsible for his nickname "Skipper," a captain of a ship. Tolly saw it as being like the captain of a baseball team. Tolly embraced the moniker, which he goes by to this day.
Skipper first volunteered at LBHS in the early 1960s to assist the equipment manager Gordon "Gibby" Gibson. Skipper would give out uniforms to the players before games and serve as the down marker, bat boy and general mascot for many of the high school's sports teams. It was a job that he would continue to do for over 27 years.
Skipper's most significant mentor was Coach Norm Borucki. Borucki was a volunteer for the Special Olympics, and he suggested that Skipper compete. He trained Skipper to run Track around the high school field, the 300-yard run. After two months of training, Skipper went to the LA Coliseum for the 1969 Special Olympics.
Leslie Edler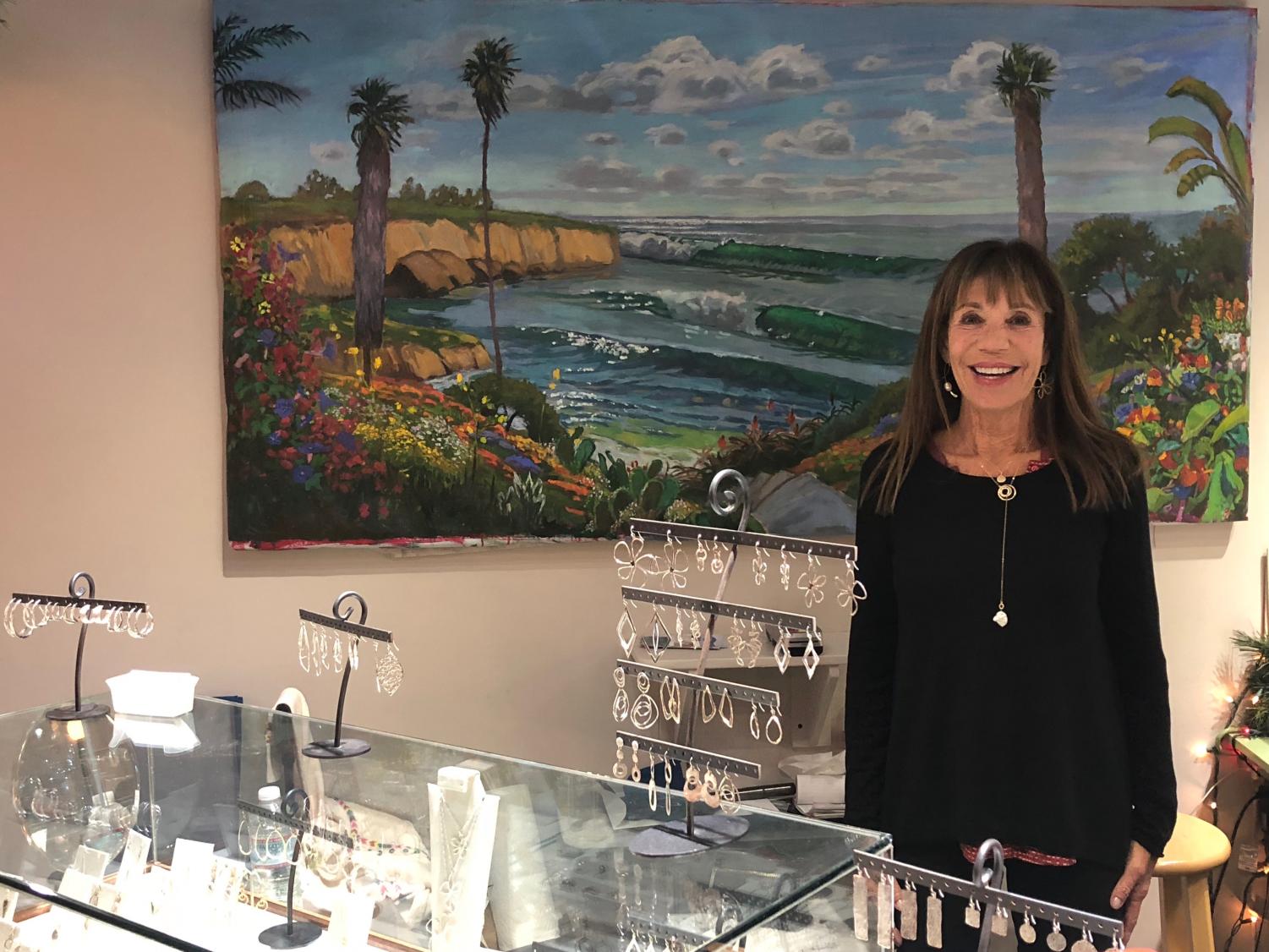 Leslie Edler moved to Laguna in 1971 and started working at the Sawdust in 1972 as a jeweler. Leslie has worked there for nearly 50 years. Not only has she helped clients through her jewelry, but she also has works with LOCA, a local non-profit arts education group for children. As an independent jeweler and artist, she has always prided herself on being able to financially care for herself and her three children. The Sawdust Festival has given her the opportunity to do that.
How long have you lived/worked in Laguna?

 I moved to Laguna in 1971 and started in '72.  

What do you like about the Sawdust?

 As an artist in the show, it has given me an opportunity to work as an artist on a full-time basis.  [It's] very important as a woman artist to be able to support your family. Long friendships lasting 50+ years.

What have you done that has impacted the Laguna Community?

 Work with LOCA, in the Laguna Beach community – Go to elementary schools, and non-profit organizations, bringing art and culture.

What do you love most about your work?

I love being able to create new pieces every year and being able to transform new ideas into jewelry.  I have a devoted clientele that continues to support me, and I care for them back. I get to know them and their families, and the friendships we have created are very special.

What is your favorite Laguna experience?

 Going to the beach, and I still go after all these years and enjoy these wonderful beaches.
Bill Darnall
Bill Darnall moved to Laguna in 1971 and joined the Sawdust in 1973 right out of college at the spry age of 21. Not only did he work at the Sawdust, but he was a carpenter and ceramics teacher at LBHS for 30 years. It was a dream come true for Darnall— he loved to benefit and interact with the kids, providing "an oasis for kids to be creative." Obviously not only was he a favorite among his students, but he also won the respect of his peers as he was voted district-wide and OC Teacher of the Year in 1989.
How long have you lived/worked in Laguna?   In 1971, the better part of my adult life in Laguna. Taught at LBHS – 30 years, 1982-2012  Sawdust? 1973, 21 years old, – summer of '73… Carpenter building jobs, to support himself- Mike Brennan,
Dream come true, to benefit people and kids….it was perfect, interacting with kids. An oasis for kids to be creative; beginning, intermediate, advanced and AP…

What have you done that has impacted the Laguna Community?

What do you love most about your work?

What is your favorite Laguna experience? I was into horses, I rode out dressed as a knight at the Homecoming football game in the late 80s.  The horse was just amped and agitated and the crowd went nuts… Won District wide and Oc teacher of the year around 89. And the Birth of my 3 kids