Is death on the horizon?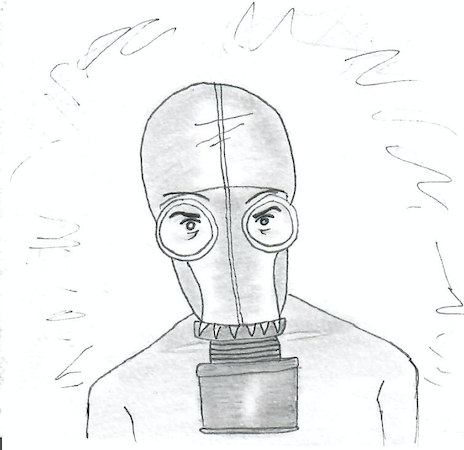 Propaganda or not, the environment is going to hell. Whether we should start building underground bunkers is up for debate.
A United Nations-sanctioned report found that by 2040, the world will be in the midst of an environmental crisis. The effects would be devastating: uncontrollable drought, large amounts of precipitation in certain regions, unlivable heat, and an increase in overall temperature. All resulting in millions dead, food shortages, and lack of security.
"Human-induced warming has already reached about 1°C (1.8°F) above pre-industrial levels at the time of writing of this Special Report… If the current warming rate continues, the world would reach human-induced global warming of 1.5°C around 2040" said the IPCC, a UN organ of scientists.
Scientists have no record of humans surviving an increase or decrease in the climate above 2 degrees Celsius. It's a deadline that the Earth is fast approaching. The population must cut down on a certain percentage of carbon emissions, which are produced by consuming excessive amounts of electricity, driving cars, manufacturing, or most of the damage will be irreversible. Human-induced warming will only increase before it decreases, and once it hits 2°C, it will not just stop there. What would come next is unsure, yet speaking for most of the population, no one wants to be there when it arrives.
As of today, only 20 percent of people face deadly heat waves for 20 days out of the year. If the human species as a whole does not cut carbon emissions, by 2100, 70 percent of the population will have to confront the dangers of  heat.
"I think that climate change has an image issue, some believe climate change only affects animals or plants. Really climate change is a human population problem in the sense that we will make ourselves go extinct. The Earth will continue, we just will not be there to see it," said chemistry and marine biology teacher Alexandra Holtz.
The world is slowly becoming uninhabitable because of our actions. Laguna will not be exempt from whatever occurs in the future. Rising ocean temperature correlates to rising sea levels, which is a direct impact of greenhouse gases. If the government does not impose regulations, or corporations do not take it into their own hands to cut down not only carbon emissions, but also greenhouse gases, sea levels will only continue to rise.
"Sea levels rising will be a problem for us. We will lose downtown and the beaches, and they are a large draw, and a lot of our economy is based off of our hotels, and shops. People come from all over for Laguna, and we will lose our wonderfully rich ecosystem we have," said Holtz.
In the end, it's not just the lawmakers, politicians, or anyone in Washington who will be feeling the effects of climate change, it will be our generation.