Air conditioning redone in theater after 40 years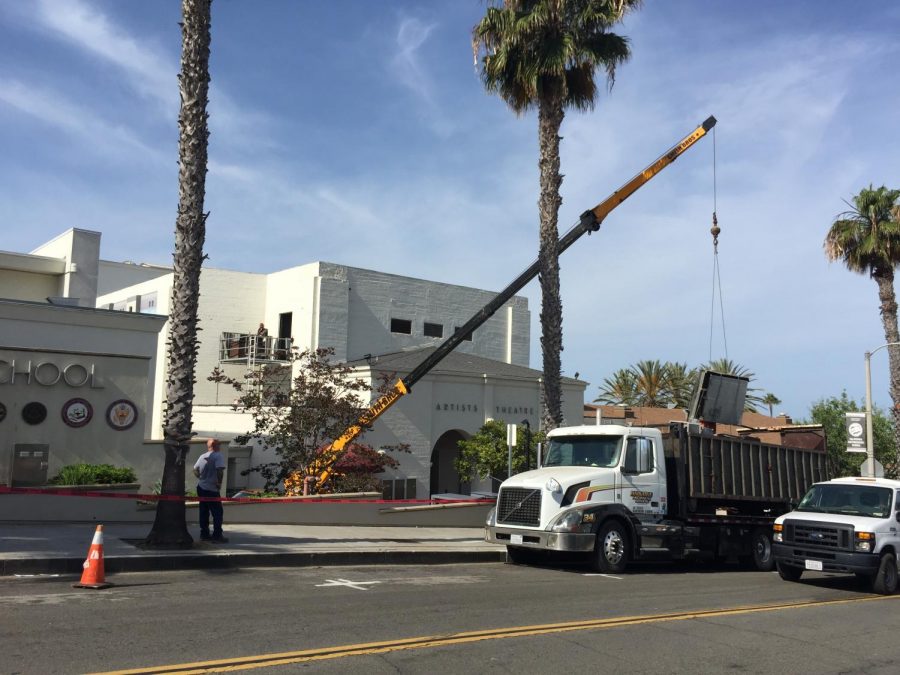 Both the Artists Theatre and the Dugger Memorial Gym haven't had working AC or heating for decades. This will soon change with the addition of new heating and AC. The project is expected to be finished sometime in November.
"This theater is really old. I think it was built in the 1930s or 40s," said Ryan Zajda, LBUSD Director of Facilities.
The construction of the new heating, ventilation and air conditioning, or HVAC, started in the summer of 2018. The theater already had the framework for the project; it was just a matter of updating the system. The gym didn't have anything in place, so the ductwork is being added from scratch. The AC units in the theater will be much larger than before, so part of the plan was to increase the roof parapet wall heights 12″ to screen the view of the equipment to keep the architectural integrity of the building intact.
"We want to maintain the original condition of the performing arts center," said Zajda.
Without any AC, the theater can get very hot with over 400 seats. Many students and parents had been requesting an upgrade in the theater. Now the community will be able to enjoy plays and performances with a breath of fresh air.
"It gets really warm performing on stage the proper air conditioning system would really help us out," said Senior Kelsey Bailey.
These additions to the facilities are a part of the 10-year master plan developed by the administration. It lays out the different projects that need to get done as well as the estimated cost for each. LBHS alone has 10 projects that are being completed within the 2018/19 school year, some of which include the new building next to the track, asphalt repair, and more. The new HVAC in the theater was considered one of the more important components of the master plan.
"I was told these two projects would make people the most happy out of all the projects," says Zajda.