Boys Soccer aims to make CIF playoffs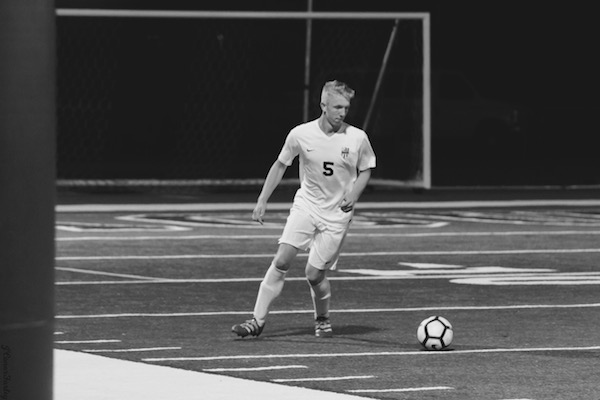 Hang on for a minute...we're trying to find some more stories you might like.
After having a very successful season last year, this year's boys soccer team aims to make it to CIF. As the 16/17 season drew to a close, the departure of nine seniors left the squad a little thin. Despite the situation at hand, many of the returning players will be supported by several new additions, creating a dynamic chemistry capable of driving the team to the next level.
"We have a really good energy among the team this season," said varsity coach Daniel Richards. "The attitude of the squad and atmosphere has been excellent with a good balance of competitiveness while also enjoying the environment."
In the past seven seasons, varsity soccer has successfully made the CIF playoffs five times.
"We always set our sights high and want to challenge ourselves against the best teams. The Orange Coast League is notorious for being one of the strongest conferences for boys soccer in CIF-SS, and we like the challenge of fighting for a playoff spot every year," said Richards. "This year the aim will be to make the playoffs again, but for this to happen, we need the squad to stay healthy and continue to work hard."
After going 4-4-2 in league for the 16/17 season, the team will look to make improvements from last year's success.
"I would definitely say that skill as well as chemistry among the team is an improvement in comparison to last year's team," said goalkeeper Cole Fredlow.
Last season Fredlow was voted as the 16/17 OCL goalkeeper of the year, and he believes that this season has shown promising signs to a good year.
"So far, I believe that the season has gone pretty well for us. We struggled a little towards the beginning, but after getting used to the new team, we've been able to get some really nice results," said Fredlow.
Going into league with a 4-2-0* record in pre-season so far, the squad feels optimistic about the upcoming season.
"With how the team has been performing so far, I expect competitive games if not wins in these games," said varsity captain Sterling Butler, who was awarded 16/17 OCL All-League 1st Team last year. "Since we have been playing with a full roster, we have scored 13 goals against only three teams. As it's my senior year, I am striving to make it as far as CIF champions, but that starts with continuing a winning streak in preseason and league."
Boys soccer plays their first away league game at Godinez on Jan. 10 and compete in their first home league game against Estancia on Jan. 17.
"We will have to see what those teams bring to the table this year," said senior Marcus Randrup. "They're reputable and generally good competition, so it will be a tough year for us. If we could pick up a win against one of those two teams, I think we have a good chance of placing second or third in league this season."
*as of 12/13/17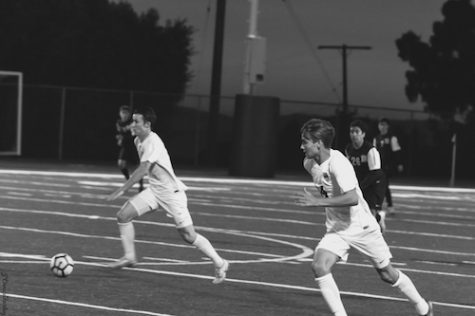 (Conor Farley)