LBHS welcomes student support specialist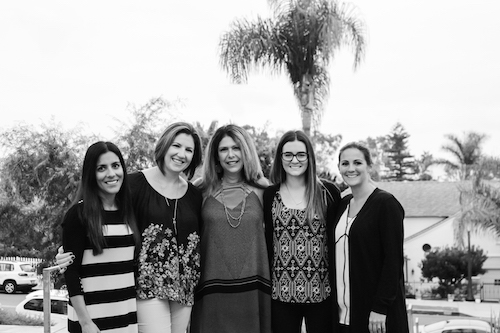 Today, high school students are finding themselves forced to juggle the many responsibilities of studying, sports and high expectations from parents and teachers alike. Although counselors are available to help, responses from LBUSD students from last year's California Healthy Kids Survey showed that students need additional support, and that's where new student support specialist Alex Aronson comes in.
"LBHS staff saw a need. They were constantly having students come up because of issues with anxiety and other concerns," said Aronson.
Aronson's main focus is prevention and intervention in the field of mental health—she ventures into various classrooms, including 9th grade Health classes, to educate students regarding how to get help.
"Students that are worried about a friend's mental health can come to discuss their concerns. Similar to meeting with a counselor, they can check in at the front of the office and ask to meet with me. I encourage everyone to report mental health concerns about their friends, whether it's to me or a teacher, counselor, or any other school personnel," said Aronson.
Additionally, she regularly meets with students with less urgent circumstances and provides them with skills to succeed in school and the future.
"I think having a student support specialist will benefit students because they will have another trusted adult that can guide them and support them," said sophomore Hailey Cortes.
Aronson has worked with many high school students. She was most recently employed at Cerritos High School. As an undergrad at Cal State Long Beach, she decided she wanted to work with kids in the area of mental health. She went on to pursue her masters in social work at USC.
"I really loved the school setting, but knew I wanted to focus on mental health rather than teaching," said Aronson.
Having a student support specialist is going to be a great advantage to students and staff alike.
"I think this is a great move.  Happy children definitely leads to a better life and career [for students]," said World History teacher Jun Shen.