LBHS welcomes new athletic director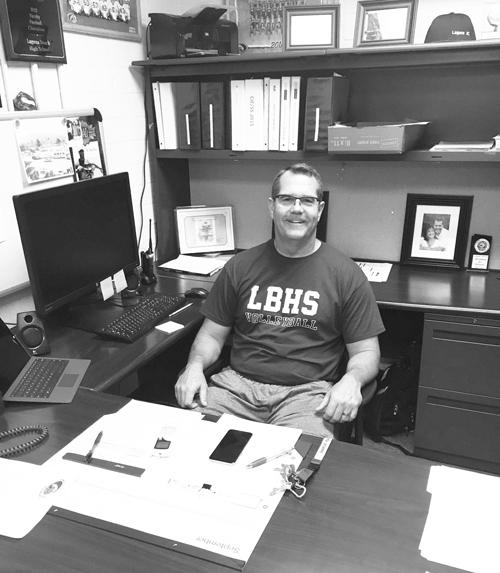 Some of you may have noticed we again have a new face in the athletics office. This summer Lance Neal was hired to take over the responsibilities of athletic director. Neal is an experienced athletic director and is excited to be here at Laguna Beach High School.
"I love LBHS. I get to work in a place where people come to vacation. We have a supportive community that understands the value of athletics in the educational process," said Neal.
Neal is replacing Ted Clarke, who resigned last year and is now the head football coach at Covina Gladstone High School.
Neal grew up here in Orange County. He played basketball and football at Irvine High School. He then went on to play football in college and then started his career in education. His last job was Athletic Director for Beckman High School in Irvine.
"He has been very helpful in these first weeks helping us practice on the field while construction crews finished on the track," said junior  football player Zach Fields.
Neal is also an experienced coach. He has coached football, track, wrestling, baseball and basketball. He is someone who understands what it is like being a student athlete and what it takes balancing responsibilities.
Neal wants to strengthen our athletic department even further in the near future.
"We are currently working on improving our facilities and equipment in our athletic program. I want to provide our coaches and players every opportunity to build outstanding programs. We will also be developing an athletic leadership team for our student athletes in the near future," said Neal.