LBHS Surf team fundraises for a fellow member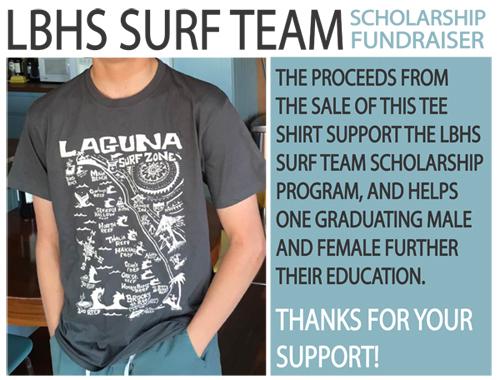 Hang on for a minute...we're trying to find some more stories you might like.
Surf team boosters have worked together to create a one-of-a-kind tee shirt designed by artist Steven Chew.  All proceeds go towards the scholarships for one graduating male and female who want to continue their education. The team members sold tee shirts in front of Hobie on Hospitality Night, and are working hard to sell them individually the rest of the year.  Local shops Hobie, LS & S, and Orange Inn have generously agreed to sell the tees for us too.