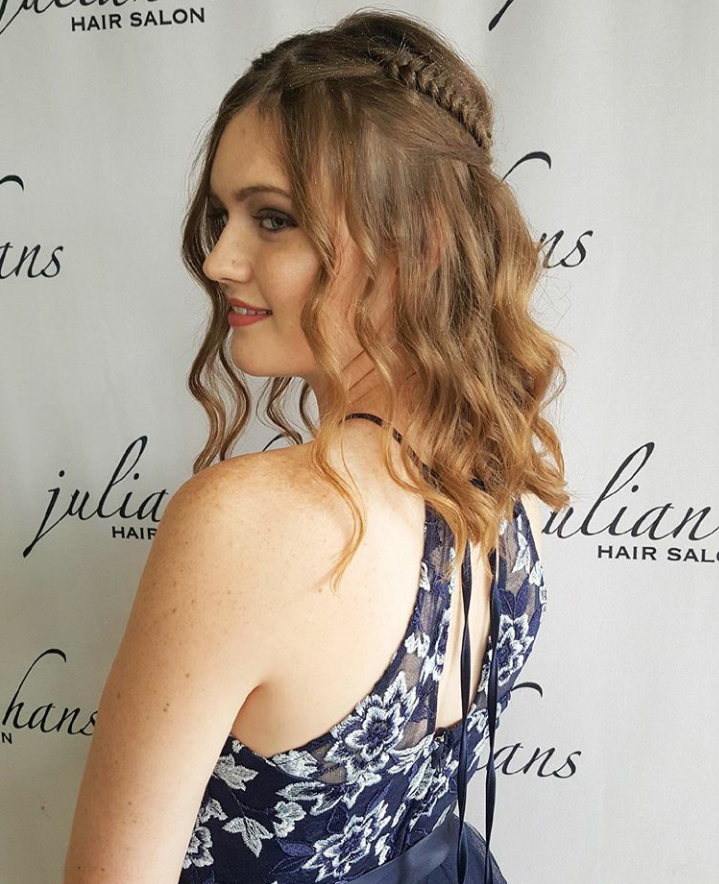 Chloe Flanagan
Chloe Flanagan is one of the kindest and most understanding people I've ever had the pleasure of getting to know. She goes out of her way to treat everyone with compassion and respect when she does not always receive the same treatment by others. Chloe is always extremely mindful of peoples emotions, and when they need cheering up, going out of her way to be a ray of sunshine in the lives of many here at LBHS.
She plans to move to Texas after graduation before joining the military, in hopes of a good college education and the opportunity to travel the world and teach English in Asian countries.

Chloe has many talents, and a great deal of creativity, which has led her to make goody-bags of hand folded origami for the entire senior class, while also selling small watercolour paintings, and attempting to crochet the world's longest scarf.

Chloe continues to persevere through difficulty, despite doubt, fear, or lack of preparation. Not only does this make her deserving of recognition, but also an appreciation for all she does to bring brightness and happiness to our school.
"I want to be happy, I want to know and experience other people's versions of happy. But right now, I have to focus on one of the biggest milestones in my life. Graduation." -Chloe Flanagan
"Chloe is the most creative and spirited person I know. She is always able to make me smile or laugh no matter what time of day." -Katie Palino