Michelle Foster: The First LBHS Inductee into the CIF Hall of Fame
On Oct. 16, Michelle Foster, the health teacher at LBHS, became the first LBHS Inductee to the California Interscholastic Federation (CIF) Hall of Fame. She was honored for her achievements as the coach of the Laguna Beach High School girls tennis team from 1997 to 2002. She led her team to four victories in back-to-back CIF championships, earning her place in the CIF Southern Section Hall of Fame.Â...
LBHS welcomes some unfamiliar faces
Mrs. Rachel Mrs. Rachel is LBHS's medical core teacher who now teaches her ROP class during the bell schedule. She has been teaching at numerous high schools and colleges over the past 20 years as a licensed and experienced nurse.  Q: What is your academic background? A: "I attended the University of Arizona, majoring in nursing." Q: What are you passionate about? A: "I am pa...
Meet Mr. Rush!
This school year has had some significant changes with the bell schedules, dropping SDL, adding tutorial, and other key components. But with all the modifications, we have also gained a new staff member! Meet Mr. Bradley Rush, our new school psychologist! Mr. Rush has previously worked at Thurston Middle School, and he is now an LBHS staff member! As any new team member would, Mr. Rush will  face dif...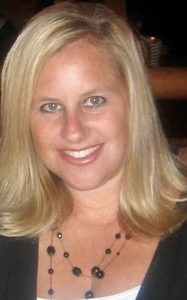 Bridget Beaudry-Porter
On Feb. 8 Bridget Beaudry-Porter took a group of drama students to El Morro Elementary to help the younger students with their performance skills for their upcoming play Charlie and the Chocolate Factory. She hosted the same field trip last year and received great feedback from both students and teachers at El Morro. "As a Teacher on Special Assignment for the Vis...