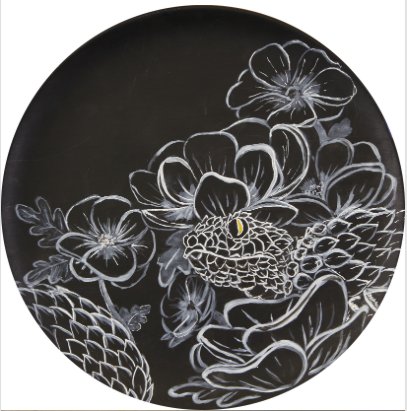 Lauren Fetzer
Where does your inspiration come from?
Depends on the art. Doodles spring up from boredom. Cartoons for the paper come from trying to make humorous, but also critical comments about topics.For personal projects, my inspiration usually comes from research. If I find something that interests me, I look up articles or watch videos to get a better understanding of it. Doing so is a great way to get "invested" in topics.
What is your favorite medium to use and why?
 For the longest time pencil was my favorite medium to work in, it was simple, easy, and it's the allows the most control. However, in the past year, I've really grown to love acrylic.
What are your goals to grow as an artist or other future related aspiration?
I think the one major goal all artists have in common is to keep expanding skills and style. There is always room for improvement, to become better and learn new techniques. I'm no exception.