Amazing opportunity for any high school student!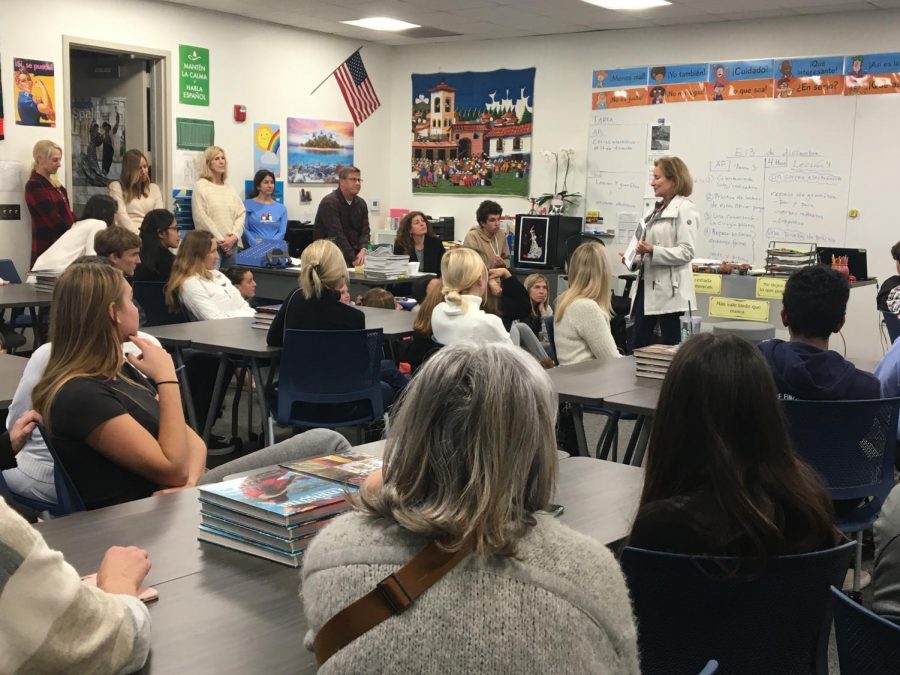 ¡Hola! Laguna Beach High School will be hosting two trips to Peru and Spain through EF Tours and Explorica from June 12-July 23 this upcoming year. They will be hosted by Señora Johnson and Señora Garcia. Students, on the 9-10 day trip to Peru, will participate in community service opportunities and language exposure. The trip to Spain will be on a more scenic route.
Students that take the trip to Peru will join Señora Johnson and travel to many different Peruvian destinations. The two days begin in Lima and Cuzco, where the group will take a guided tour of an archaeological park and historic capital of the Incan Empire. Then the group heads to the Sacred Valley for weaving and pottery demonstrations. The community service portion of the experience will entail anything the communities visited need at that time. On day 6, the students will visit Machu Picchu, which is one of the Seven Wonders of the World. The group, on day 7, returns back to Cuzco and Lima for traditional Andean handicrafts and a visit to a chocolate museum/workshop.
The trip to Spain is equally exciting! The trip will begin in Barcelona, where five days will be spent exploring and touring cities like Madrid. Students will see amazing landmarks such as the Basilica of the Virgin of Pilar, Park Güell, Montjuïc Hill and Gaudi's Sagrada Familia. Next, students will travel by the AVE train to Seville, a prominent city in Spain. Other magnificent landmarks will be toured such as the beautiful Giralda Tower, Seville Cathedral, Alcazar, Columbus' gravesite and much more. Anyone on the trip will also be able to go on a Seville city-walk and will have a flamenco evening. The last stop on the trip is in Costa del Sol with a guided visit through Alhambra and Generalife Gardens. Here, there will be time for students to go to the beach and go on an optional excursion to Ceuta. Finally, on day 10, the travelers will return home on a flight from Malaga. 
The Spain trip costs $3,500, but if you are one of the first three to sign up, you will receive some scholarships to slightly lower the cost. There are additional financial aid plans including fundraising support, applying for financial assistance or establishing automatic and manual payment plans that allow families to pay the costs over an extended period. 
Don't let the money deter you; past students have been inspired by trips like these in ways that change their whole lives.
"I love hearing from students who have traveled with me and how that opened up new doors and new interests, and possibly new plans for the future," said Garcia. "Some have gone on to major in International Business or have gone to work abroad for organizations such as Global Citizen and the Peace Corps."
If you are interested in signing up or getting more information about this summer's trips, contact Señora Garcia at [email protected] regarding the Spain trip, and Señora Johnson at [email protected] regarding the Peru trip. Don't let this opportunity pass you by!