New club at LBHS fights drug abuse and promotes mental health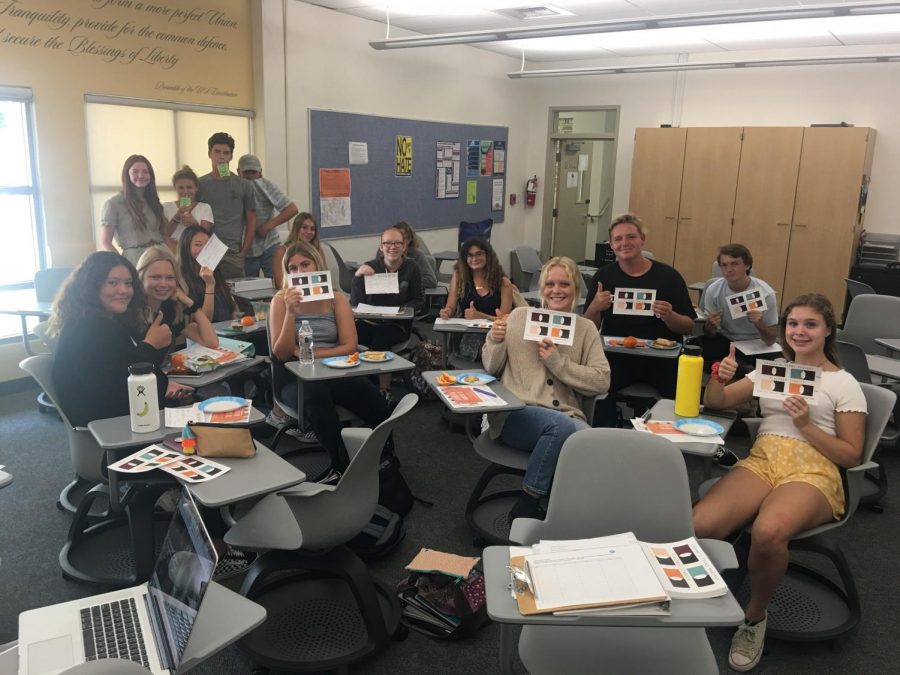 Students at LBHS addicted to vaping might be alarmed to learn that medical researchers have recently found evidence that vaping can drastically compromise one's health and lead to deadly outcomes  According to a recent report by the Wall Street Journal, vaping-related lung injuries have risen to 1,080, with 19 deaths. LBHS junior Maya Gallego has formed the Strength in Numbers Club here at LBHS with Education Specialist Mrs. Mindy Hawkins and co-advisor of the club Ms. Aaronson to help students with vaping, mental health and more.
"From my personal experience and the experiences of other students, it's easy to see that vaping at Laguna High is an epidemic. We have the highest number of students who vape in Orange County, so there's no denying that we need to do something," said Gallego.
Formerly the PALS class on campus and last year the High on Life Club, the Strength in Numbers Club has always been primarily focused on the mental health of students and promoting a safe, positive atmosphere at LBHS. The group's most recent efforts have targeted vaping, specifically. The club is very student-driven, and its members brainstorm during meetings ways to promote not using drugs and staying safe. 
"We have a grant of money that comes to the district from the state. It's called the Tobacco Use Prevention Education Fund, and so the goal of our club is to figure out how anything we do as advisors, or teachers, or as students could really support getting kids to not start vaping or to quit vaping if they already are," said Hawkins.
The Strength in Numbers Club has made great strides; past efforts include last year's t-shirt drive, for which they made thousands of t-shirts supporting the cause. The club will continue to educate about the use of vapes and promote a more healthy environment throughout all schools in our district. 
Perhaps by the time El Morro and Top of the World students reach the high school, the vaping problem among high school students will have evaporated.