Rhino Awareness Week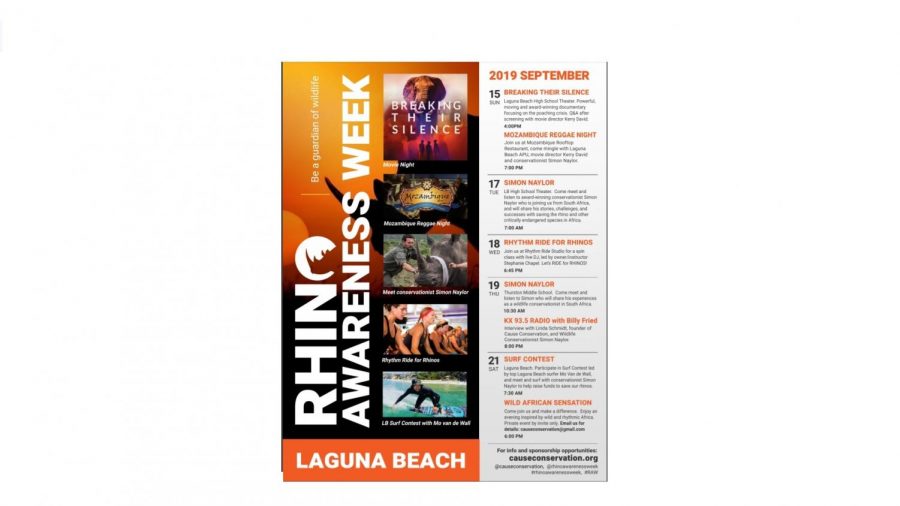 Rhino Awareness Week starts on September 16th! Make sure to attend some of the events and show your support!
Visit causeconservation.org or rememberandgive.org to learn more!
Karmen Schmidt – 
We are hoping to raise $100,000 throughout the week

All money raised is going DIRECTLY to supporting the rhino conservation in South Africa

Planning this week of events took 6 months
Maija Shaw – 
Globally there are around 30,000 rhinos left, due to poaching.

The Black Rhino, the rarest species, is critically endangered.

Poachers kill Rhinos in order to cut off their horns, but they can live without their horns.
"I am involved in the Rhino Awareness because I also participate in the club Remember and Give, run by Karmen Schmidt. Three years ago our families and 8 other families took a trip to South Africa. Prior to that, we raised money from bake sales and other fundraisers to renovate a run down child day-care center and to help save the Rhinos. Ever since then I have been making an effort to try and save the Rhinos from extinction."