Mr. Cao interview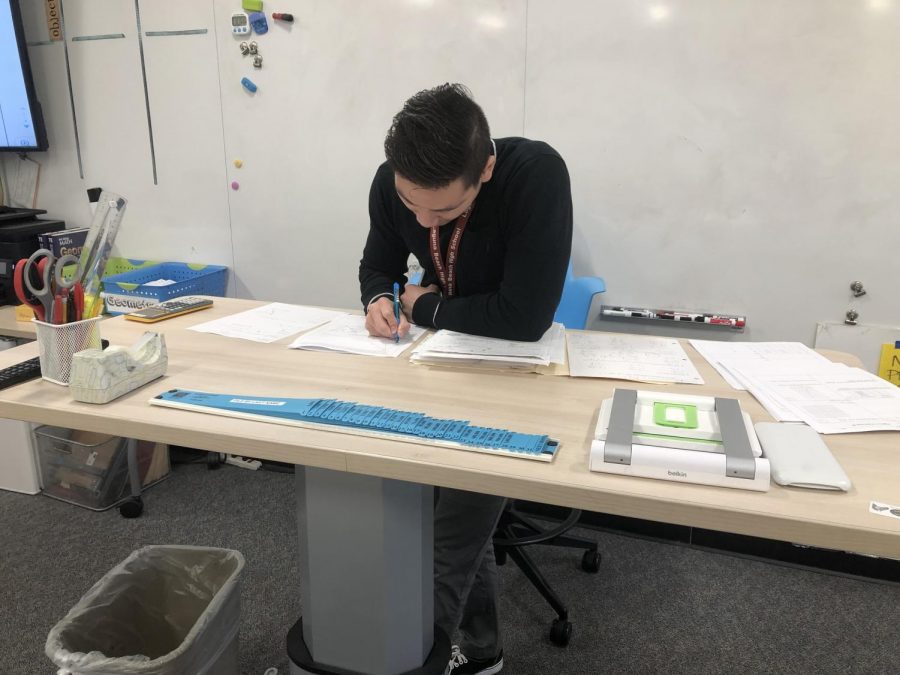 Q: Where did you grow up?
A: "I grew up in northern Orange County, Westminster City mainly."
Q: Do have anything you would like to share about your family or life? So your students can get to know you better.  
A: "I am the oldest of three. I have a lab/pit mix named Skye. For schooling, I went to Cal State. Long Beach for my undergraduate, and Brandman University for my Masters Program."
Q: Outside of teaching do you have any hobbies?
A: "I really enjoy fitness, so all of my hobbies revolve around sports and weight lifting. I just recently took a yoga class and that was a journey! Recently I have been traveling a lot too. This past summer I went to Japan. Looking forward to where I will be this upcoming summer."
Q: What made you want to go into teaching?
A: "I had a teacher who influenced my decision. Mr. Merikels, my pre Calculus teacher in high school, was an inspiring educator. Not only was he great at his craft, he was amazing through his connections and impact on his students as well. These reasons guided me to pursue the education route."
Q: Have you taught anywhere other than LBHS? and if so how did it compare?
A: "This is my 5th year in the education field. My first four years were at the middle school level. I loved it, but I felt like it was time to experience something new: high school level."
Q: Have you given thought with regard to next year
A: "Before I even took this job, I knew that it was only going to be one semester, but I knew any time here was better than none. So, I went for it, having no idea what is going to be in store for me the following semester. However, I was positive that high school was where I wanted to be next and especially this district. It's been a wonderful time here and I won't forget the experience I had with my students and fellow colleagues."
Q:  Do you have any advice you would like to give your students beyond academics?
A: "Through my teaching, I hope that they can take what I've shared with them to think critically and creatively in the real world, and not just the classroom. The world is filled with complex problems, just like in the classroom."