New students flock to campus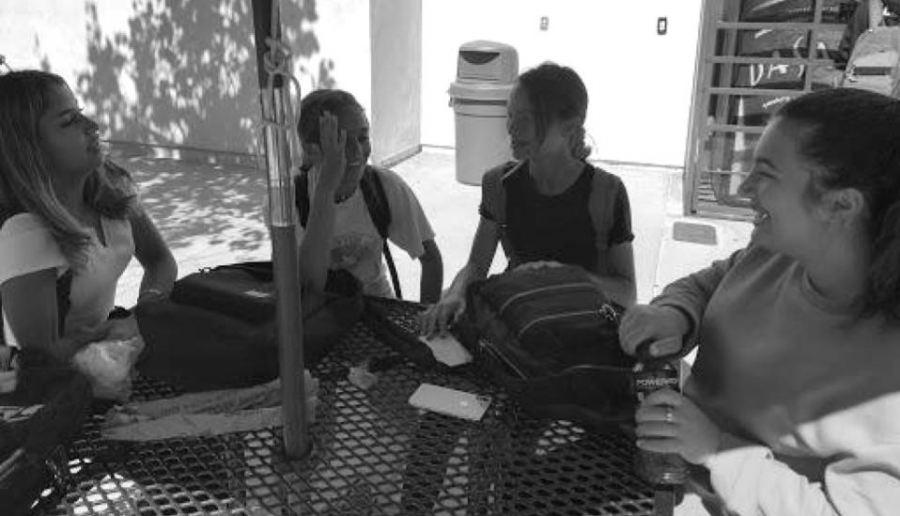 As another school year kicks off at Laguna Beach, the high school warmly welcomes many new students from other districts near and far.
"The counseling team and I have met with approximately 78 new enrollments between the end of our last academic year and today," said Ellen Oxales, registrar at Laguna Beach High School, as of Sept. 8, 2018.
Even though this amount of students is average for Laguna Beach, the number is quite large. The new students seem to be acclimating well, with many commenting on how welcoming long-term Laguna Beach residents have been.  Additionally, LBHS staff has taken measures to ensure the social prosperity of these students.
On Sept. 20, LBHS hosted a new student luncheon. The event offered food, beverages and opportunities to meet other new students. The staff has also helped on an individual level, taking the time to make sure the leap from district to district is easy.
"They [the staff] have helped me catch up on my work," said Garett Woodburn, a freshman who transferred back to Laguna after a six-year break from the district.
Integration of new students does not end at academics, though. Many new students referenced the aspect of community when discussing their transfer from district to district. Laguna's small student population, when compared to other districts, emphasizes this. These students have cited that sports events increase this community bond, due to the high amount of attendance and enthusiasm present at the games.
"People are really nice, and it's like a big family," said Ali Yepiz, a freshman who transferred from Capistrano Unified School District.