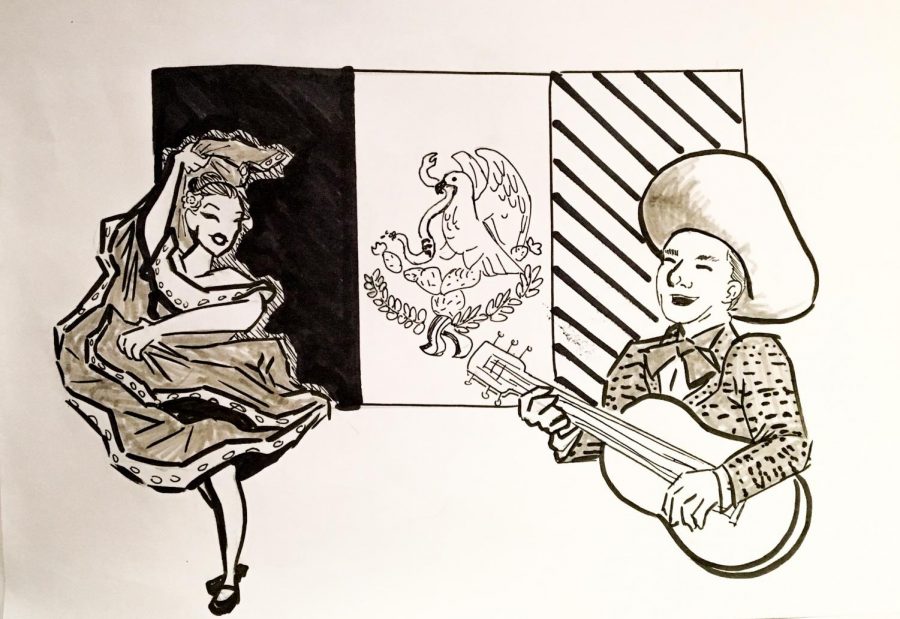 Lauren Fetzer
In America, Cinco de Mayo is a day to enjoy Mexican food and one too many margaritas. The holiday is a celebration of Mexican heritage for America's ever-growing Hispanic population. Yet, it has become one of the most misunderstood holiday. Many believe that it is the day that Mexico gained its independence. WRONG—that is celebrated on September 16. Cinco de Mayo commemorates the Mexican army's victory over the French on May 5, 1862 at the Battle of Puebla.
Today, Cinco de Mayo has been converted into a much more Americanized day. Most non-Mexican Americans have no idea about the day's history. For people of Mexican descent, like me, Cinco de Mayo is seen as a day to celebrate our beloved culture. Being proud of where you come from sometimes has a negative stigma attached to it, but heritage is something that you should be proud of, no matter your ethnicity. It is important to celebrate your legacy and remember what your people fought for and why.
"If we don't celebrate our Mexican culture, future generations will forget what our culture is, and it's important for others to view our culture," said senior Francisco Godoy.
With the election of our current president, uncertainty amongst people of Mexican heritage has grown. Over the term of his presidency, Trump has favored anti-immigration policies, consequently leaving millions of people in fear. He has promised to deport all undocumented immigrants in the country and build a wall on the border with Mexico to keep people out. It can be argued that the United States would not be the same without people of Hispanic descent. Many Hispanic people are now left with a feeling of strong uncertainty. The majority of immigrants come in search of a life filled with a prosperity yet are left to live with the idea of being deported.
"I want people to know that I'm not ashamed to be Latina. Also, I want to continue to celebrate my heritage so I can one day share it with my children," said LBHS junior Andrea Ocampo. Celebrating our heritage allows us to learn about our ancestors and help create an intimate knowledge of the role that Latinos have played in U.S. history, as well as the effect they've had on our culture. Growing up in a Mexican-American household, I have always cherished my culture. Without it, I would not be the person I am today. I have a very close bond and value for all of my family members. With my mom growing up in Mexico, Spanish has been my second language for as long as I can remember.
Additionally, being able to speak Spanish has given me so many advantages, from being able to speak with my family members to being able to eventually minor in Spanish in college. It has made me a more well rounded person and have respect for the many cultures the United States and world have to offer.
The celebration of different cultures is important in times like these. They help us better explain our Hispanic background to each other and ourselves. It allows the more than 50 million Hispanics to better appreciate their historic story. Concealing our Hispanic contributions puts us in danger—celebrating it strengthens it.